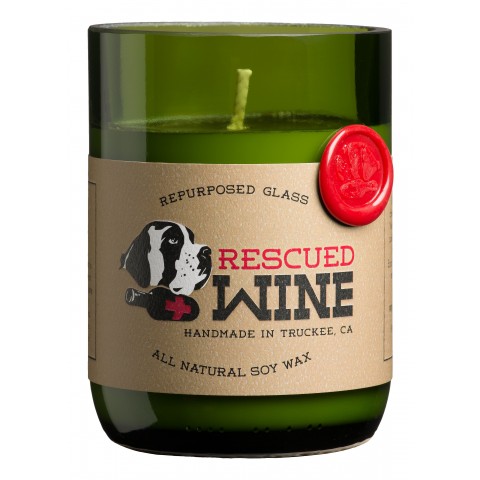 Rescued Wine Candles
Using the best ingredients available and choosing to be environmentally responsible, Rescued Wine Candles strives to repurpose wine bottles with new candle life.
Each 11oz candle is crafted of hand poured premium all natural soy wax, infused with signature fragrances and will burn for 80 hours. Rescued Wine gives a portion of their revenue from each sale to animal rescue groups.